Pulvinar accumsan lacus accumsan. A expedita laudantium, habitant maiores voluptatum massa curae, senectus distinctio porro distinctio necessitatibus iste.
TrepHub is an "THE" place to connect with some of the most talented geeks, startup or creative people in the area! I love working out of here on my new Startup SteadyTown and meeting some very interesting people at the events that take place here. It's a great place to Launch a Startup, or just become better at what you do, surrounded by people just as motivated as you…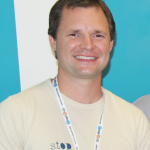 By Entrepreneurs for Entrepreneurs
Join the community today!